Ocado Engineering
Ocado Engineering designs, builds and maintains highly automated warehouses around the globe. We deploy the latest robotics, control and logistics systems into a wide range of locations and operating environments. We pioneer new solutions and rewrite benchmarks as we go. We are not a supermarket, but we are changing the way the world shops.
The Ocado Engineering Mission
The Ocado Smart Platform (OSP) is our proprietary world-class suite of solutions for operating online grocery businesses. It brings together smart shopping software, complex conveyor systems, large-scale automated robotic retrieval and picking systems, sophisticated logistics engineering, and much more. 
At Ocado Engineering we design, develop, specify, build, and maintain the OSP warehouses, some as large as seven football pitches, with sub-millimeter repeatability and accuracy. We are working with state-of-the-art technologies in specialist areas as diverse as wireless communications, automotive and transport, civil engineering, and safety. Every day is a new challenge.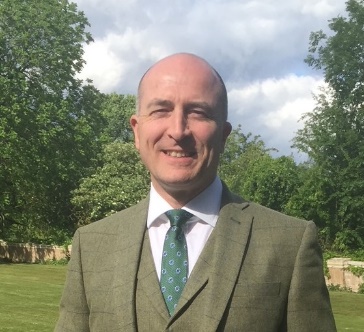 Paul Smithen, Senior Engineering Operations Manager
WO1(ASM) - Royal Electrical and Mechanical Engineers
"It's putting the technology to work that excites me - getting it operating as efficiently and effectively as we can... The technology and where the business is going is attractive and interesting - it's an exciting element of engineering. It's something you can really buy into and get involved with..."
Steve Dunkley, Head of Product Application Engineering, Ocado Engineering
Lieutenant, Royal Electrical and Mechanical Engineers
"It's an exciting place to be. I'm working with experts in their fields in challenging, fast-moving situations. Ocado Engineering is evolving at pace, our products and technologies are evolving at pace, and we're delivering these constantly evolving products to clients around the world…
I think the Ocado values are very similar to the values you learn in the military. We are proud of what we do, we are constantly striving to be better, and we are definitely in it together."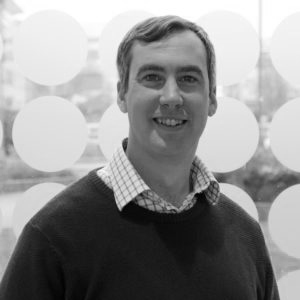 Who are we looking for?
We have a range of interesting, challenging engineering opportunities that will give you the chance to work with cutting edge automation systems. We have engineering roles across Product Specialists, Field Engineers, and Operational Engineers as well as project management and oversight roles such as Realisation Engineers, Team Managers, and Operations Managers. Our current engineering community come from diverse backgrounds such as military, automotive, aviation, logistics, electro-mechanical, as well as civil and structural engineering, and construction.
We value diverse skill sets and viewpoints. Each talented individual makes our team and our engineering stronger. We need people who can adapt to new ideas but who are always willing to challenge those ideas. We need leaders who value every member of a team and can get the best from them.
Why you should work at Ocado Group
Joining Ocado Group will have you working alongside a community of innovative people who drive change. You'll be challenged to think beyond the norm - to reimagine the future. And there are plenty of job perks.
Flexible Working
We're always looking at how our teams collaborate and work together so we offer various flexible working options to suit the needs of our colleagues, and the business. 
Health and wellbeing
Our people are our greatest asset and we recognise that a happy, healthy and productive workforce is vital to our business success. We listen so that everyone can feel heard and understood. And we focus on wellbeing so that everyone can feel cared for and energised. 
All of our people can access a digital GP, private healthcare referrals, 24/7 counselling support, our Employee Assistance Programme and mindfulness resources.
Inclusion
We're committed to creating a diverse and inclusive workplace; a workplace where we embrace, celebrate and value each others' differences, a workplace where everyone can be their true selves and a workplace where everyone feels they belong. 
Career development
Every employee has a variety of development opportunities throughout their time at Ocado Group. With the right skills you can advance in the business or develop your skills in areas of Ocado Group that they're interested in or passionate about.
Training
We offer a range of training platforms and courses to help people excel in their roles and move in the direction they want to take their career in.
Additional benefits
Competitive salaries
Life insurance
Enhanced pension scheme
Share plans and free shares (*subject to length of service)
15% discount shopping at Ocado.com
Free deliveries and discounted shopping pass
Cycle to work and lift share schemes