The List is the only job-seeking and business networking database serving the personal employment and business needs of ex-UK Forces people in the global workplace. Through The List, employers and recruiters in every economic sector have access to this source of human talent. More...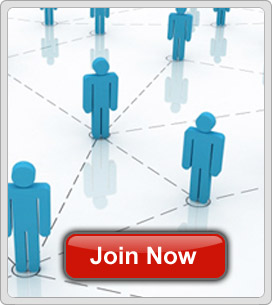 • Assisting the Estate owners in all aspects of the day to day running of the Estate;\r\n• Managing contractors (e.g. fencers, builders);\r\n• Running your own diary and be self-motivated to ensure all jobs are completed in a timely manner;\r\n• Maintenance of John Deere tractor and implements;\r\n• Ordering supplies/inputs;\r\n• Assisting with admin in the office. Including: Let residential/ commercial/ equine properties:\r\n\r\nWick Bottom
Honorary Treasurer\r\nWiltshire\r\nVoluntary\r\n\r\nCampaign to Protect Rural England (CPRE) Wiltshire is both a registered Charity and a registered Limited Company. Whilst much of the work is undertaken by the four District Committees, all financial matters are handled at Branch Level by the Treasurer. The Treasurer is both a Trustee of the Charity and a Director of the Company.\r\n\r\nThe Treasurer's Role can be summarised as:\r\na. Provision of financial advice to the Trustees\
CHIEF OF STAFF JOB DESCRIPTION\r\nJAN 31, 2019.\r\nABOUT ENTREPRENEUR FIRST\r\nEntrepreneur First was founded in 2011 by Alice Bentinck and Matt Clifford with the aim of enabling the world's most ambitious people to build the most important companies, and that is still true today. We are the world's leading talent investor; we invest time and money in outstanding individuals, helping them find a co-founder, develop an idea, and start a technology company from scratch.\r
Various Positions - Travel Sector
Various Positions\r\nLondon\r\nCompetitive Salaries (dependent on role and experience) \r\n\r\nOur client, a vibrant travel company, with an ex-military COO is expanding and looking for former service personnel to fill a number of the roles as outlined below. If you would like to work in a dynamic, team-focussed environment based in Central London, then this may be the Company for you. \r\n\r\nFor those 30-49 year olds in need of that globetrotting adventurous break, this Company will provide
Ex-Military Operations Manager
An outstanding opportunity to work in operations for a fast growing technology company. The (ex military) COO is looking for an Ops Manager to assist with the day to day running of VU.CITY and its sister companies. Reporting to and working closely with the COO, he or she will be hard working, dynamic, and happy to work in a fast paced environment, able to prioritise and complete work with speed and efficiency. Each day will bring new challenges and the successful candidate will need to be able t
Briefing Liaison Officer South West. ABF, The Soldiers Charity
Briefing Liaison Officer South West. ABF, The Soldiers Charity
Bulford
Starting 27,000

ABF The Soldiers Charity is the National Charity of the British Army. The Soldiers Charity began in 1944 as the Army Benevolent Fund and rebranded in 2010 to ABF The Soldiers Charity. With help from the public we support each and every soldier, veteran and their immediate family who need our help, either by supporting individuals directly or through our partner delivery charities.

Business Development Lead (BDL) Solar Energy
Business Development Lead (BDL) Solar Energy
Home-based ideally in central UK
Negotiable salary plus bonus

Exclusively retained by our client we seek to identify an individual who can take the lead in growing an established and successful solar energy business by, principally, winning new landowner and farmer customers.

Essentially the BDL will build relationships to achieve an end-state of creating the conditions for the increased use of land for solar energy production. As o
Regional Technical Surveillance Technician
South West Police Regional Organised Crime Unit


Job Title: Regional Technical Surveillance Technician (TST).Job Ref: 19/031

Location: This post will be based in the SW ROCU Northern hub in the vicinity of J16 of M5 - There will also be an expectation of travel across the region.

No of posts: 2 x Perm and a bank to be created as part of our succession planning for further impending vacancies.

Salary Scale: Scale SO1 5 27,795 - 29,601 per annum

Hours per week: 37 hours per wee
Due to the continued expansion of our TL training, an exciting opportunity has arisen for a full-time C (Class 2) and C+E (Class 1) Instructor to join the TL Training team in Bromborough.

What kind of person are we looking for?

You must be able to communicate calmly and effectively with all candidates, adapting your style and language to suit. You will be expected to maintain a high standard of professionalism and flexibility within the role at all times. A friendly, professional outlook a
Finance Manager
Salisbury
32,000 DOE

This is a pivotal role for the effective operation of the New Art Centre Sculpture Park and Gallery. The successful candidate will manage the bookkeeping, accounts and payroll for three distinct business areas: New Art Centre Sculpture Park and Gallery, Roche Court Educational Trust and Roche Farms.
Roche Court is a thriving and growing organisation. The ideal candidate needs to be ambitious and responsible. They should be well-organised, flexible
Office Manager - Forces Pension Society
Forces Pension Society Office Manager
The Forces Pension Society is a not-for-profit, independent membership organisation that looks after the interests of UK Armed Forces pensioners. It is a watchdog, a lobby group and a provider of professional advice to its membership, which comprises both serving and retired Armed Forces personnel. In recent years the Society has gone from strength to strength, with increasing membership (now well over 50,000), a strong independent voice and considerable in
The Forces Pension Society is a not-for-profit, independent membership organisation that looks after the interests of UK Armed Forces pensioners. It is a watchdog, a lobby group and a provider of professional advice to its membership, which comprises both serving and retired Armed Forces personnel. In recent years the Society has gone from strength to strength, with increasing membership (now well over 50,000), a strong independent voice and considerable influence and reputation. The Society has
HR & Office Manager
London E1,
Negotiable to 60k

Retained by our confidential client, we seek an accomplished, suitably qualified and experienced HR and generalist Office Manager to take responsibility for all HR and HQ office functions of this London-based, international and culturally diverse, money service business. Additionally, you will have the experience of operating as an all-rounder at, or near, board level and thus be able to add value across all business functions of a
Business Member
Friend / Colleague